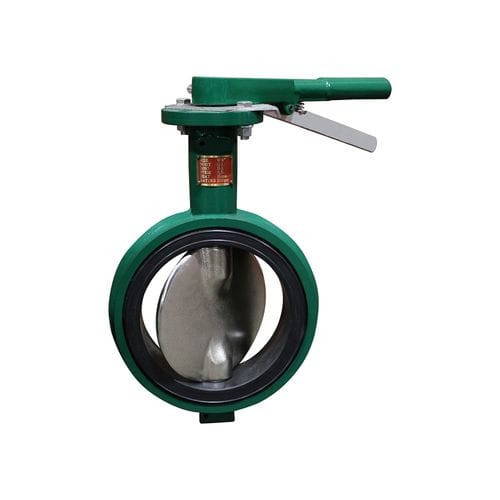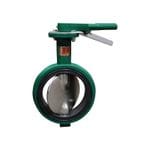 Butterfly Valve
Model: NE Style Butterfly Valves
Size Range: 2" to 12"
Connection: XXH Buttweld
Seat Options: Natural, NBR, Viton, Neoprene & Special
Product Details:
The MKP wafer and lug type butterfly valves are designed to meet the stringent requirements of chemical plants, processing plants, power plants, refineries, shipbuilding, pulp and paper mills, and wherever positive shut-off is required for liquids, oil, gas, and gas slurries. They are also the ideal choice for heating, ventilation and air conditioning applications.
Pressure Rating:
Three drop tight pressure ratings are offered for MK Butterfly Valves. Normally, 200 psi shutoff is used in butterfly applications. However, 285 psi shutoff is optionally available for higher pressure applications. For smaller actuator sizing, 50 psi valves offer reduced torque. For minimum torque, throttling valves, which do not provide drop tight closure, are available.
End of Line Service:
Lug body valves may be used in end-of-line service, with downstream piping removed. (Weld neck or socket flanges, only can be used for this service). Since upstream pressure is excluded between the flange seal, there is no effective force to slide the seat downstream. MKP Lug Butterfly Valves are recommended for liquid service up to 200 psi with downstream piping removed. Lug body valves are recommended for isolation of pumps, control devices, or other system components which may need to be removed for repair or replacement. Lug valves are also suitable for installation at points from which piping expansions may proceed. Such valves are normally blanked with blind flanges, to protect the exposed seats, until new piping is attached.
Actuation:
Positive latch handles, worm gear operators, and automatic actuators are available and totally inter-changeable on the MKP valve. The MKP to flange is dimensionally compatible with other competitive butterfly valves. With optional "utility top" stem, the MKP valve interchange directly with competitive valves, allowing valve replacement without the need for new actuation.