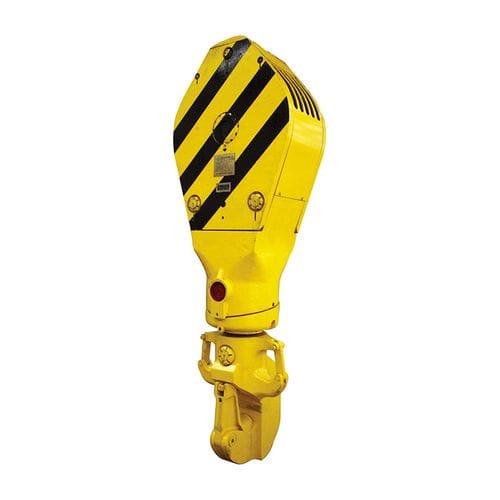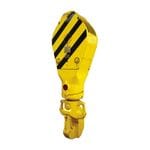 Block Hooks
Model: Block Hooks
Max Hook Load: 80T - 350T
Spring Travel (in): 4-3/4" to 7"
Product Details:
Mud King Products manufactures a large range of block hook combinations to meet any oilfield application. Our standard load ratings range from 80 tons to 350 tons. We also offer custom engineered blocks hooks for special applications.
Our traveling equipment is designed and manufactured in accordance with API 8C. All of our overhead traveling equipment have a streamline design to prevent interference with its surroundings and minimize their space in the rig, and weight distribution has been optimized to ensure proper free fall. As an option, third party certification (e.g. ABS, DNV, CE) can be provided with any of our traveling equipment.
Design Features:
Unitized traveling block and hook reduces the overall length to help satisfy the requirements of operating a top drive.
Hinged heavy-gauge steel plate sheave guards can be opened quickly with ease for fast line spooling.
Sheave bearings are individually lubricated double-tapered rollers.
Internal hydraulic snubber (shock absorber) to reduce impact on tool joints.
Includes a positioner lock that allows rotating the elevator to the correct position for the derrickman.