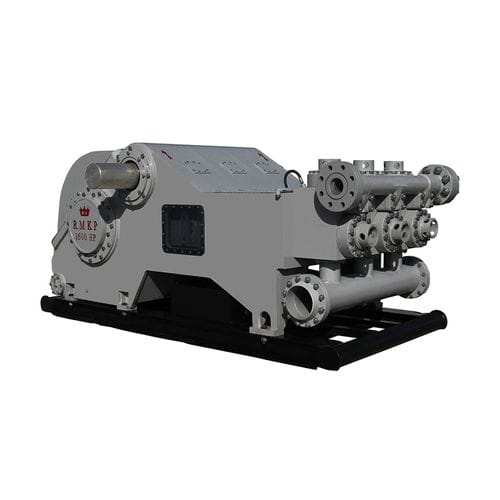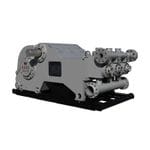 Triplex Mud Pumps
Model: Triplex Mud Pumps
Power Outlet: 500HP to 1600HP
Suction Inlet: 8" to 12"
Pressure Rating: 5,000psi
Product Details:
The MKF Series triplex mud pumps are manufactured with fully interchangeable fluid end and gear end parts to the equivalent OEM pump, designed with a fabricated steel plate frame mounted on a pony skid. Some benefits of the MKF
Series pumps include:
Gear End:
1-piece alloy steel crankshaft, and forged pinion, the pinion extends both sides of the pump, lubrication is from splash and internal-driven oil pump.
Fluid End:
Three 1-piece forged alloy steel modules with max pressure 5000psi, API valve pots, valve-over-valve design, quick-change buttress threaded valve and cylinder covers. Liner assembly makes use of a replaceable wear plate for extended module life, and a pinion driven liner wash system. Includes strainer assembly with pulsation dampener.