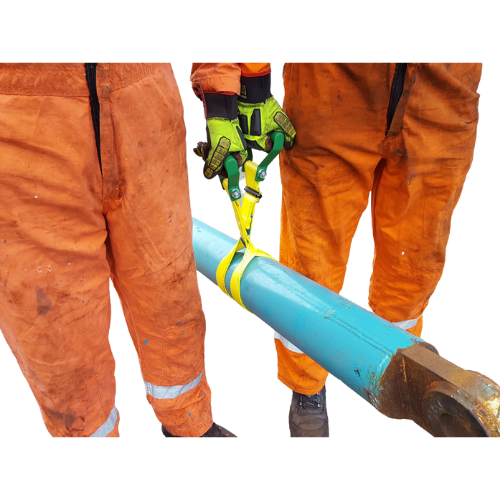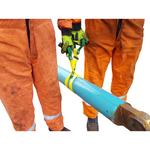 Lift Assist Double Handle
Product Code: OHS – D100
Rating:100kg WLL
Minimum Breaking Load: 1000kg
Factor of Safety: In excess 10:1
Webbing Belt Strap: 50mm simplex x 1500mm long as standard
Certification: CE Marked, Safe Use Instruction Sheet
Features:
Designed for single or two person operation to allow safe manual lifting operations.
Allows safe handling and movement of pup joints, chicksans, IBOP valves and fishing tools as well as pipe, tubing sections and other general deck cargo lifting requirements, reducing possible hand and finger injuries.
Reduces the need for bending when lifting to assist in safe manual handling procedure.
Extra lengths to allow double wrapping of tubular
Fully supports Hands Free/Hands Off Working Policy.