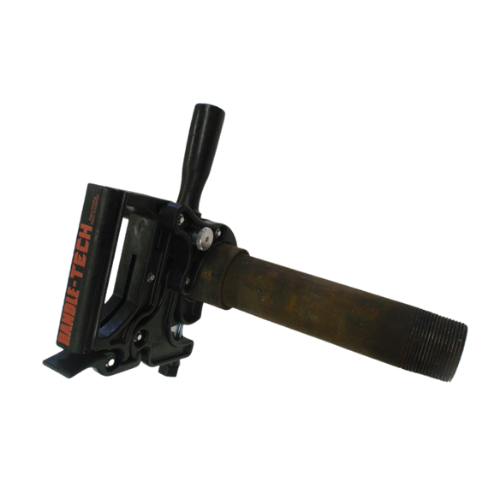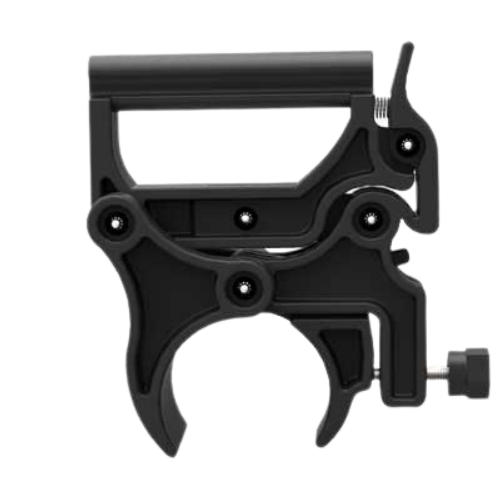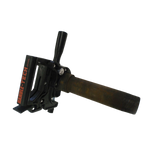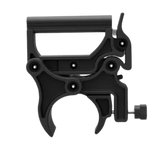 Pipe Safety Handle
Fits Hose/Pipe Size: 3" - 6.75"
In the desert or on the frozen tundra Handle-Tech pipe safety handles are able to withstand the temperatures of the most hostile environments. These handles will even withstand sudden temperature shifts from steam blasting with deicing equipment.
Use Handle-Tech Pipe safety handles for rigid pipe in Metal, PVC or ABS Plastic on:
Drilling Rigs. Hydraulic fracturing operations. Sucker rod manufacturing and refurbishment.
Pipe yards. Scrap recycling. Module yards. Welding shops. Assembly facilities.
Refineries. Transportation hubs. Utilities Water and Gas pipe.
The main handle will operate in standalone configuration or you can install a dual handle grip for better load management or control of the pipe when tightening or binding joints. Each Handle-Tech Pipe Safety Handle has a full inch of adjustability and grips on 3 contact points around 230 degrees of pipe circumference, allowing for secure grip of rigid pipe.
Health and safety professionals and company principals will welcome the Handle-Tech pipe safety handle for its potential to reduce loss time events, improve workforce safety and keep productivity on the right track.
Features:
Suction Hose
Handle-Tech Suction/Pumping Hose Safety Handles are a ground breaking hand tool designed to improve safety and efficiency for manual handling of many types of industrial hose.
Available in three sizes, with more coming shortly. 3 to 3.75" + 4 to 4.75" + 6 to 6.75"
Pipe
Handle-Tech pipe safety handles are a ground breaking hand tool designed to improve safety and efficiency for manual handling of many types of pipe.
Handle
You no longer have to worry about pipe cleanliness, mud or frost buildup, hot or cold that can affect your grip, as your hand never physically touches the pipe. Lower the likelihood of repetitive strain, back and wrist injuries, from squatting to pick up pipe. The grip is always from above the pipe removing the risk of crush injuries by preventing fingers being underneath when lifting or dropping pipe.
All the Handle-Tech Pipe handles are made with Long Glass Nylon for exceptional durability, impact and wear resistance properties. Rated for a maximum manual lifting weight of 400lbs (181kg) this is one tough hand tool that is engineered to withstand 1200lbs of force.