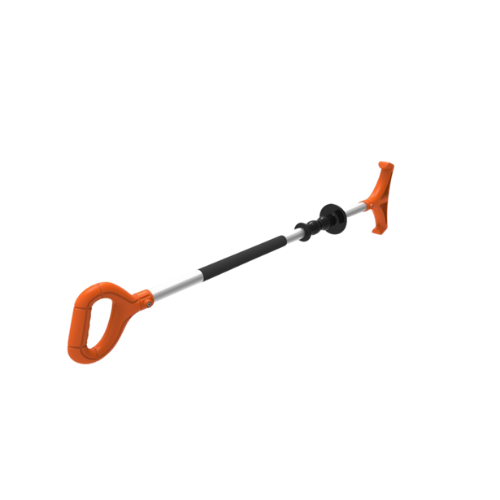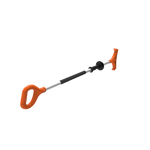 Drill Pipe Casing Tool
Product Name: Drill Pipe Casing Tool
Product Code: DPCT18007, DPCT18008, DPCT19008, DPCT1800
Hand Grip Style: Open & Enclosed
Lengths: 1200mm, 1500mm, 1800mm
The movement of large single pipes or bundles of drill pipe can be better controlled with the use of this tool. Its arc shape profile is ideally suited to the movement of larger piping while allowing the handler to be at a safe distance. The tool is also fitted with a tag line retrieving hook. An extremely effective tool for promoting hands free policy in difficult operations such as casing jobs and bringing on of drill pipe.
Features:
An arc profile attachment designed to facilitate larger pipe or bundles of pipe. This device provides the handler with more confidence in controlling a larger load and is especially effective when used in conjunction with taglines
Tag line retrieving hook
Available in two different lengths: sizes 1200mm and 1500mm
Attachments in hi-visibility colour
Heavy duty aluminium staff
Available with enclosed hand grip or non-slip rubber hand grip models
Fitted with fully replaceable non-slip, low compression rubber grommets
Application:
For use by deck crews and drill floor crews in the movement of large pipes and bundles of drill pipe.