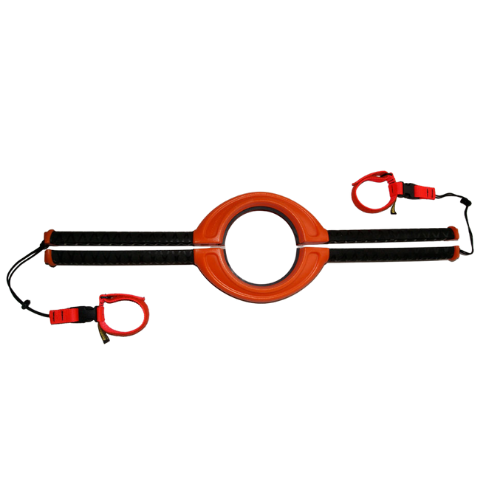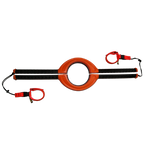 Drill Pipe Connection Guide
Product Name: Drill Pipe Connection Guide
Product Code: DPCG18009, DPCG18010, DPCG18011, DPCG18012, DPCG18013,
DPCG18014, DPCG18015, DPCG18016
Drill Pipe Diameter: 5 7/8", 5 1/2", 5", 4 1/2", 4", 3 1/2", 3", 2 3/8" Drill Pipe
The patented design of this unique tool finally provides companies with a solution to this notoriously hazardous activity by supplying a solution that removes the need for hand to pipe contact while still allowing precision and control.
It allows the handlers to keep hands clear of potential pinch point areas.
It gives the driller a better overall visual of the connection, thus reducing the possibility of tread damage.
The inner radius of the devise is fitted with a rubber seal that is used for the wipe down of drilling fluid when pulling out of the hole.
When used correctly and in conjunction with other forms of PPE, this tool can also greatly reduce the handlers exposure to harmful drilling fluids.
Features:
This tool consists of two identical parts that clamp around drill pipe when operated by two personnel. This provides maximum stability of the drill stand when engaging with the stand set in the rotary slips.
Handle design allows the handlers to be clear of pinch points and harmful drilling fluids. Fitted with chemical resistant, extra strong rubber.
Each part fitted with wrist lanyards to reduce any risk of dropping the tool down the hole while also fitted with quick disconnect device to prevent any risks to personnel limbs associated with rotating equipment.
Application:
For exclusive use on the drill floor, this two-part tool is operated by two personnel in the make-up of drill pipe.