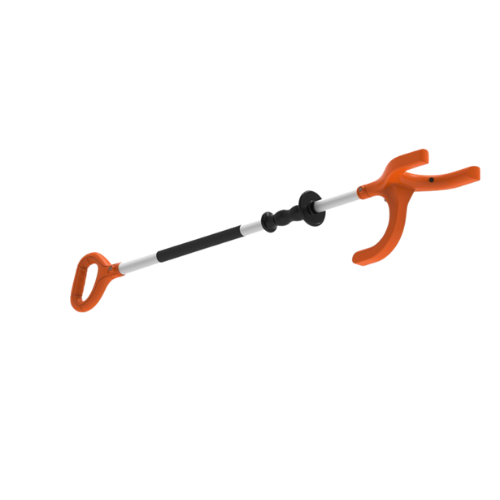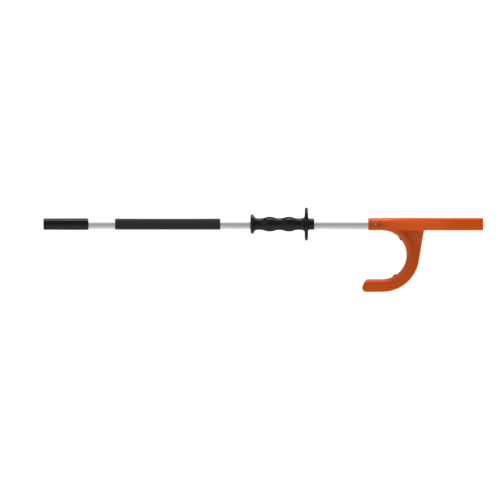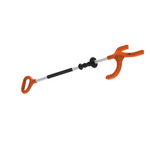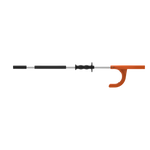 Drill Pipe Handling Tool
Product Name: Drill Pipe Handling Tool
Product Code: DPHT18003, DPHT18004, DPHT19004, DPHT1800
Hand Grip Style: Open & Enclosed
Lengths: 1200mm, 1500mm, 1800mm
The movement of suspended drill pipe is a high risk area. The Pipe Handling Tool complements the use of tag lines by providing exceptional control of the load and flexibility to the handler in the movement and landing of up to 5? inch pipe.
Features:
A double U shaped attachment, one forward facing and one rear facing used to facilitate the stabilisation of a suspended drill pipe up to 5? inches.
For use in movement of drill pipe in a vertical or horizontal position, allowing easy exchange from a push / pull function, giving the user maximum control over the load.
Tag line retrieval capability
Available in two different lengths; 1200mm, 1500mm.
Attachments in hi-visibility colour
Heavy duty aluminium staff
Available with enclosed hand grip or non-slip rubber hand grip models
Fitted with fully replaceable non-slip, low compression rubber grommets
Application:
For use by deck crews and drill floor crews in the movement of large pipes and bundles of drill pipe. Can also be used for the safe handling of bulk hoses and the installation and removal of BOP service lines.