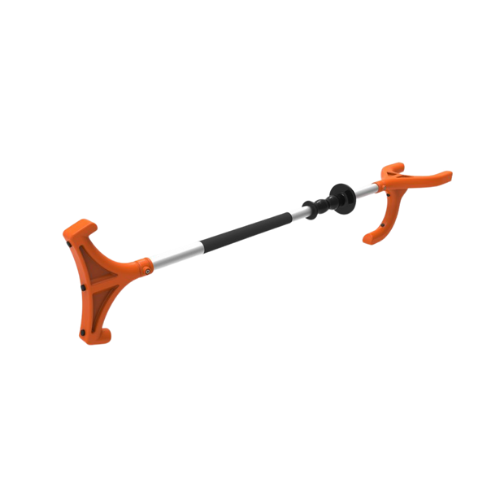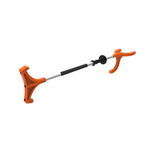 Drill Pipe Set Back Tool
Product Code: DPST18005, DPST18006
Hand Grip Style: Enclosed
Length: 1200mm, 1500mm
The Drill Pipe Set Back Tool allows drill pipe to be safely handled and positioned in the setback area, providing maximum protection to personnel while retaining maximum control and flexibility. Not only does this devise mitigate the risk of hand injuries but it also keeps the handler's feet clear of the setback area when landing pipe in the vertical stored position. This Hands Free approach also removes the risk of hazardous drilling fluids coming into contact with handler's skin.
Features:
A double U shaped attachment, one forward facing and one rear facing to facilitate the stabilisation of a suspended drill pipe of up to 5? inches in a vertical position. Allowing easy exchange from a push / pull function, giving the user maximum control over the load.
A shoulder attachment that allows the handler the extra leverage that is required to position the pipe in the vertical position, whilst keeping him at a safe distance from the landing area.
Tag line retrieving hook
Available in two different lengths:sizes 1200mm and 1500mm.
Attachments in hi-visibility colour
Heavy duty aluminium staff
Non-slip, durable rubber grip
Fitted with fully replaceable non-slip, low compression rubber grommets
Application:
For use by drill crew for the positioning and storage of drill pipe in the set back area of the drill floor.