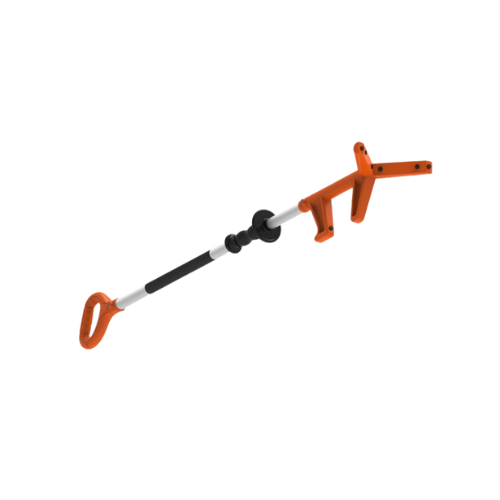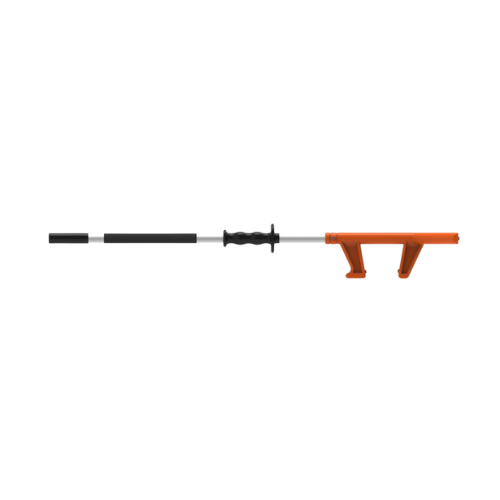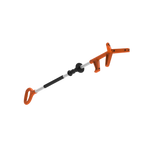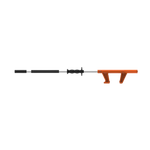 General Cargo Handling Tool
Product Name: General Cargo Handling Tool
Product Code: GCHT18001, GCHT18002, GCHT19002, GCHT1800
Hand Grip Style: Open & Enclosed
Lengths: 1300mm, 1500mm, 1800mm
The unique and clever design of this tool takes into account the challenges faced by deck crew personnel and it provides a range of functions to address the associated risks.
Features:
Angled U-shaped attachment that facilitates the 4" inch box iron frames of open baskets and power packs. Its unique angled design acts as a locking mechanism providing the handler with maximum control over the suspended load
V shaped attachment engages with the corner of containers and baskets which allows a suspended load to be stabilised by exerting a pushing action
Tag line retrieving hook
Available in two different lengths: sizes 1300mm and 1500mm.
Attachments in hi-visibility colour
Heavy duty aluminium staff
Available with enclosed hand grip or non-slip rubber hand grip models
Fitted with fully replaceable non-slip, low compression rubber grommets
Application:
For use by deck crews to help with the positioning of various deck cargos ranging from containers, open ended half height baskets and enclosed power packs.