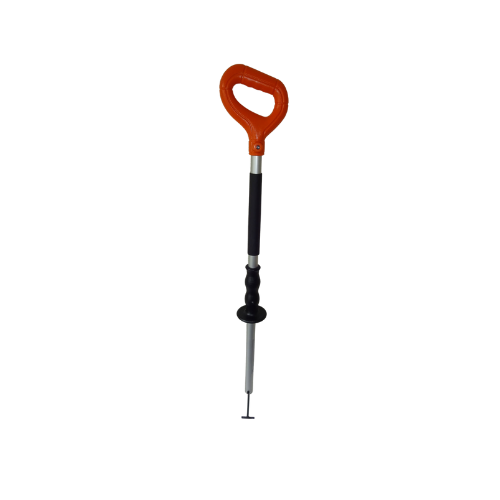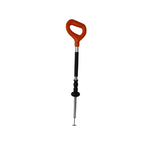 Grating Lifter
Product Name: Grating Lifter
Product Code: OHSGL1200
Hand Grip Style Style: Enclosed Handle
Lengths: 1200mm
Offshore Handling Systems Ltd Grating lifter is designed to safety assist machinery space personel to preform daily maintenance and routine inspections required under suspended grating platforms. The Grating lifter eliminated the requirement to remove grating using hands and exposing operators to poor body positioning during this activity, thus reducing the risk of hand and back injuries.
The 1200mm long Grating lifter allows personnel to removing grating from a standing position in a controlled manner, allowing grating sections to be stored vertically during machinery space maintenance and inspections.
Features:
With unique T section tool head designed to easily and securely connect with variety of grating styles.
Designed with robust 8mm mild steel tool attachment
No moving mechanical parts thus reducing product failure
Available in 1200mm length to facilitate good body position when lifting from standing position.
Attachments in hi-visibility colour
Heavy duty aluminium staff
Fitted with heavy duty rubber strip for extra non-slip grip when pipes are engaged
Fitted with hand protector as standard
Fitted with durable foam/rubber hand grip
Application:
Offshore Handling Systems Ltd Grating lifter comes fitted with a mild steel T section head that allows for connection to a variety of grating designs
Steel Grating.
Heavy Duty Steel Grating
Aluminium Grating.
Stair Treads.
Safety Grating.
Fiberglass Grating.