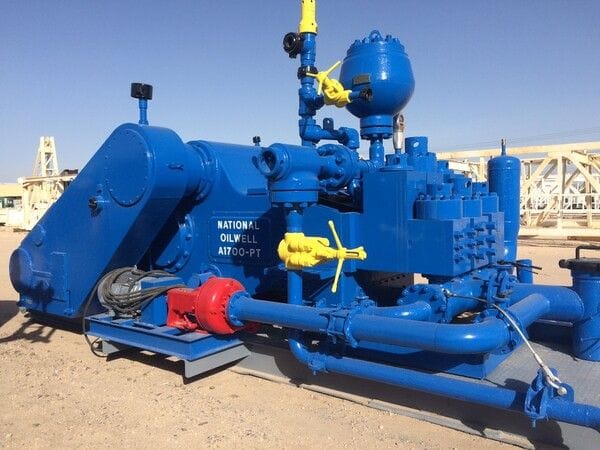 Our Mud Pumps & Spares Parts Include:

Complete Mud Pumps & Packages

Fluid End Modules & Parts

Power End Components

Pulsation Dampeners

Valves & Seats

Liners

High Pressure Gold / Silver Series Pistons & Valves

High Temperature Bonded Pistons

Rubber Bonded Pistons

Long Life Urethane Bonded Pistons

Replaceable Rubber Pistons

Pressure Relief Valves and Gauges
Why do customers choose Oil Baron Supply for their Mud Pumps & Spare Parts?

Our mud pump experts can identify your challenges and work with you to find a solution that is fit for purpose.

Drilling teams prefer Oil Baron Supply products because we can demonstrate efficiency, cost reductions and improved safety.

Our experienced Project Managers work with our customers to execute every project successfully on time and on budget. Our processes ensure each project is delivered with customer success in mind.

Oil Baron Supply maintains a large selection of mud pump parts and critical spares in order to rapidly meet our customer's requirements and expectations.

Oil Baron Supply adhere to all best practices ensuring the safety of you and your staff.

Innovative and efficient engineering teams that will turn your "what ifs" into reality.